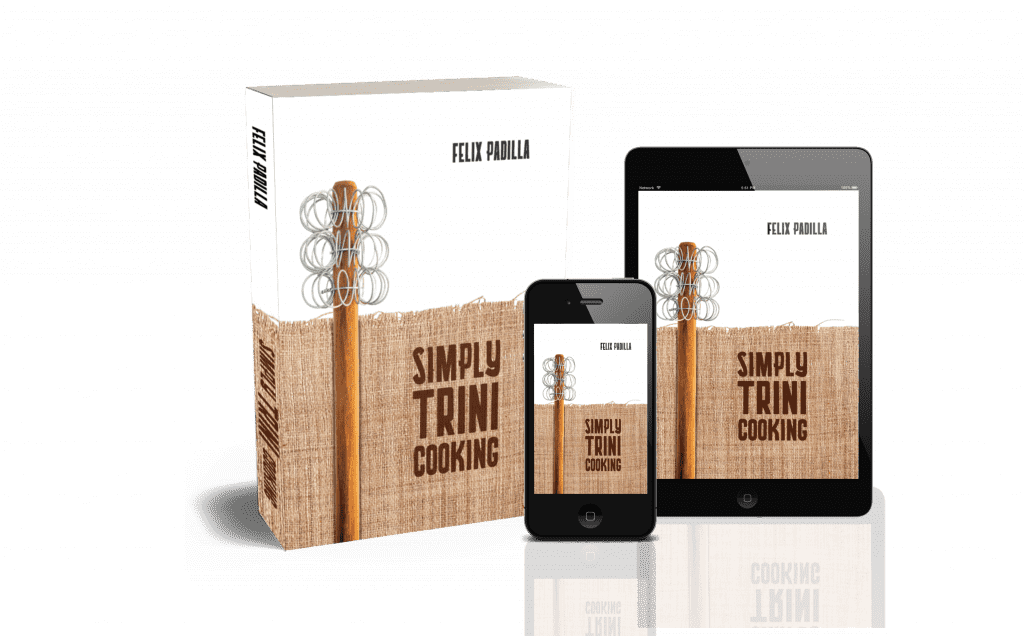 Book Description
Simply Trini Cooking Cookbook is the ultimate guide to authentic Trinidadian cuisine. This Cookbook was written by Trinidadian food blogger, Felix Padilla. It gives readers the chance to taste fusion cuisine, and to learn how to cook food that is distinctly Trinidadian and Caribbean. The book is filled with authentic Trini recipes and preparation techniques, from Callaloo and Pelau to Banana Bread, and Curry Chicken.
The book also introduces readers to Trinidadian staples, like roti, chutneys, and provisions, as well as beloved fruits like soursop, mangoes, bananas, and pineapples. This 416-page cookbook is filled with more than 600 recipes and over 200 full-colour photographs that bring the vibrant flavours of Trinidad and Tobago to life. Every recipe includes easy-to-follow step-by-step instructions, so you can easily replicate the delicious dishes at home. The cookbook also has a sturdy spine, a smooth glossy soft cover, and pages that open and lay flat easily, making it a perfect gift for any aspiring or experienced cook.
Purpose of Book
Caribbean cuisine is tropical, spicy, and amazingly delicious. This cookbook also contains many helpful tips to ensure successful meal preparation. The Simply Trini Cooking Cookbook provides an invaluable resource for anyone looking to explore and appreciate Trinidadian culture through its cuisine. The book focuses on bringing together traditional dishes, regional flavors, and modern techniques. It serves as an essential guide for anyone wanting to recreate the island's beloved culinary delights. Whether it be for family meals, special occasions, or just everyday eating, the Simply Trini Cooking Cookbook offers an invaluable resource for discovering the unique and dynamic flavors of Trinidad and Tobago.
Therefore, take your taste buds on an adventure with a variety of authentic dishes that range from classic favourites to modern twists on traditional dishes. From hearty soups to savoury stews and delicious desserts, Simply Trini Cooking Cookbook has something for everyone. You will soon be able to recreate the Caribbean flavours you know and love in your own kitchen. Whether you are a beginner or a veteran cook, this cookbook has something to offer everyone.
Enjoy the flavours of the Caribbean with Simply Trini Cooking Cookbook!
Get your own recipe cookbook today.
This book has good a global rating of 4.8 stars on Amazon
"The Simply Trini Cooking" cookbook is available in Amazon and locally in Trinidad and Tobago by the author (Felix Padilla).
Kindle cost – $10.75
Paperback cost – $44.04
Learn more about this author, visit his website: www.simplytrinicooking,com
View more books from this author. Click here.
Readers are invited to leave a personal comment about this book. It would very much be appreciated. Please leave your comments below.