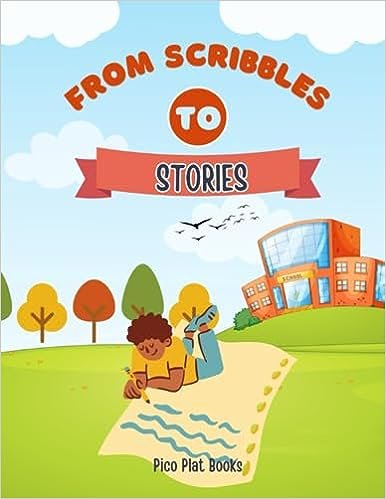 Book Description
"From Scribbles to Stories" is the ultimate workbook for young writers who are eager to perfect their craft. This engaging and interactive book is specifically designed to help students learn the key elements of writing while making the process fun and enjoyable. With a variety of writing prompts, structures, strategies, and methods, this workbook inspires students to explore their creativity and develop their writing skills.
Divided into different chapters, each section covers a unique aspect of writing, providing a comprehensive overview of the writing process. Whether your child is a beginner or an experienced writer, From Scribbles to Stories is the perfect resource to help them hone their craft. This workbook will help your child to build their confidence, develop their writing skills, and bring their stories to life.
Here is what you would get in this workbook: From Scribbles to Stories
Each exercise in this book is designed to be fun and engaging, so students can enjoy the process of learning to write.
With 73 exercises in total, students will have plenty of opportunities to put their writing skills to the test.
Lots of brilliant pictures and prompts for writing.
The book covers a wide range of topics, including descriptive writing, narrative writing, persuasive writing, and more.
Purpose of the Book
This book helps the student master the writing process, from every step – brainstorming to editing – and gives the student an opportunity to grow and improve. The student can now learn how to make full use of the tools and techniques that take their writing to the next level. With focused practice and dedication, the student can hone their craft and create compelling, engaging stories that captivate any readers.
Students are encouraged to stay curious, keep exploring new ideas, and never be afraid to take risks with their writing. With patience and persistence, the student can achieve their writing goals and share their stories with the world.
So if you're ready to take your writing or your child's writing to the next level, pick up a copy of "From Scribbles To Stories" today and start writing your own amazing stories! "From Scribbles To Stories" is now available in Amazon. So go ahead and and get your copies today!
Get Your Workbook Today.
Buy on Amazon – US $19.00 (paperback)
View more books from this author.
Readers are invited to leave a personal comment about our Creative Writing workbooks. It would very much be appreciated. Please leave your comments below.